Pressure Reducing Valves Manufacturers, Suppliers, & Stockist in India
4 Matic Valve are the leading Pressure Reducing Valves Manufacturer in India. One of our popular products in the Metal Market is Pressure Reducing Valves(PRV Valves). WGS model Pressure Reducing Valves are available for a variety of applications including Steam, Air, Oil, Gas, and Water. It is commonly referred to as a Water Pressure Reducing Valve.
We manufacture PRV valves from high-quality materials, such as CF8 / CF8M casting materials for the body and bonnet, and NBR / VITON for the seat.
In India, we are a prominent manufacturer of water PRVs. We also sell Pressure Reducing Valve in a number of countries, including Algeria, Saudi Arabia, the United Arab Emirates, South Africa, Oman, Egypt, and the United Kingdom.
These valves, which range in size from 12″ to 4″, can withstand high water temperatures of 80°C and steam temperatures of 180°C. It has a maximum inlet pressure of 21 BAR, which we raised on request. The pressure adjusting range is 1 6 BAR, 4 10 BAR, 8 13 BAR, and 12 20 BAR, with a Screwed / Flanged 150# Class End connection.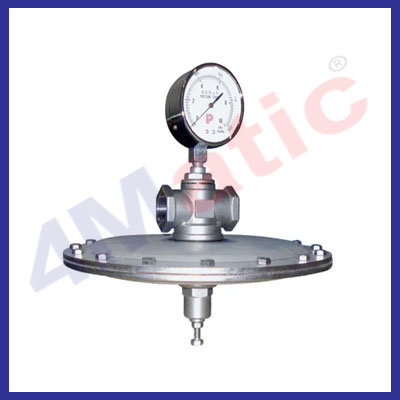 If you want to reduce your water, steam, air, oil, and gas pressures and set them to your specifications, this is the solution for you. Consider the following:
Materials: Invest Cast Stainless Steel
Direct – Activated Pressure Reducing Valve Pressure Setting and Flow Rate Direct – Activated Pressure Reducing Valve Directly Opens and Closes Valve Gate by the Outlet Pressure
A: Required pressure drop for fully opened valve gate=B/4, b=Adjustable Pressure Range Maximum.
B: Pressure Adjustable Range (=Maximum Adjustable Pressure Range)
C: Outlet Pressure Adjustment
P: The pressure at the fully opened output valve gate, P=C-A.
Due to giving a prime quality of Pressure Reducing Valves at lower costs with the easy services, we've our sales representatives at most of the important cities of India that are:
Bengaluru
Mumbai
Chennai
Hyderabad
Kolkata
Pune
New Delhi
Ahmedabad
Jaipur
Agra
Bhagalpur
Jamshedpur
Bhilai
Lucknow
Angul
Gwalior
Bhubaneswar
Vijaywada
Firozabad
Bokaro Steel City
Rajkot
Bharuch
Panna
Raipur
Cochin
Ludhiana
Panipat
Durgapur
Visakhapatnam
Trivandrum
Pithampur
Dibrugarh
Surat
Salem
Gandhinagar
Bhiwandi
Tiruppur
Sivakasi
Jamnagar
Thiruvananthapuram
Rajahmundry
Coimbatore
Kannur
Nagpur
Vadodara
Rudrapur
Noida
Peenya
Pimpri-Chinchwad
Channapatna
Kharagpur
Nashik
Bareilly
Varanasi
Haldia
Rourkela
Bangalore
Moradabad
Indore
kanpur
Thane
Bhopal
4 Matic Valve is the Leading dealers & Exporters of Pressure Reducing Valves in Countries
Our high-quality Pressure Reducing Valves, focused customer service, and in-house Pressure Reducing Valves production skills have positioned us as one of India's most promising and top Pressure Reducing Valves suppliers. Our stainless steel pressure reducing valves are exported to over fifty countries on a regular basis. We've shipped over 2200 tones of pressure reducing valves to India during the previous eight years. We also accept bespoke Pressure Reducing Valves orders that are ready to ship as soon as the customer needs them.
South Africa
Nigeria
Saudi Arabia
UAE
Oman
Bahrain
Australia
Philippines
Malaysia
Indonesia
Algeria
Singapore
Egypt
Kenya
Tanzania
Zambia