Pneumatic & Actuator Ball Valve in India - How They Work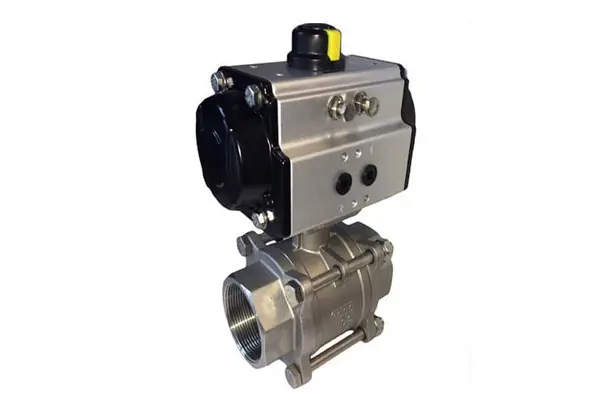 Our company is the leading manufacturer of Actuator Ball valve this is mechanical tool this is powered by electric powered this is of the source of pneumatic (compressed air), or hydraulic (the flow of oil). There are principal forms of actuators rotary and linear. These valves are available extraordinary forms of lever which includes fundamental lever and hand wheels.
Our company manufacturing various range of ball valves with customized size, types, series as per the customers' modifications such as pneumatic ball valves, actuator ball valves, industrial ball valves etc. in Gujarat, India.
Export Destinations for Actuator Ball valve
Actuator Ball valve Exporter in Middle East
| | | | | |
| --- | --- | --- | --- | --- |
| Saudi Arabia |   Iran |   Iraq |   Uae |   Qatar |
|   Bahrain |   Oman |   Kuwait |   Turkey |   Yemen |
|   Syria |   Jordan |   Cyprus | | |
Actuator Ball valve Exporter in Africa
| | | | | |
| --- | --- | --- | --- | --- |
| Nigeria |   Algeria |   Angola |   South Africa |   Libya |
|   Egypt |   Sudan |   Equatorial Guinea |   The Republic Of Congo |   Gabon |
Actuator Ball valve Exporter in North America
| | | | | |
| --- | --- | --- | --- | --- |
|   Usa |   Canada |   Mexico |   Panama |   Costa Rica |
|   Puerto Rica |   Trinidad And Tobago |   Jamaica |   Bahamas |   Denmark |
Actuator Ball valve Exporter in Europe
| | | | | |
| --- | --- | --- | --- | --- |
| Russia |   Norway |   Germany |   France |   Italy |
|   Uk |   Spain |   Ukraine |   Netherland |   Belgium |
|   Greece |   Czech Republic |   Portugal |   Hungary |   Albania |
|   Austria |   Switzerland |   Slovakia |   Finland |   Ireland |
|   Croatia |   Slovenia |   Malta | | |
Actuator Ball valve Exporter in Asia
| | | | | |
| --- | --- | --- | --- | --- |
|  India |   Singapore |   Malaysia |   Indonesia |   Thailand |
|   Vietnam |   South Korea |   Japan |   Sri Lanka |   Maldives |
|   Bangladesh |   Mayanmar |   Taiwan |   Cambodia | |
Actuator Ball valve Exporter in South America
| | | | | |
| --- | --- | --- | --- | --- |
|   Argentina |   Bolivia |   Brazil |   Chile |   Venezuela |
|   Colombia |   Ecuador |   Guyana |   Paraguay |   Uruguay |