Leading Supplier of Pressure Reducing Valves, Pressure Relief Valve manufacturer
We are leading manufacturer and supplier of Pressure Reducing Valve that withstand even the toughest environments by reducing higher upstream pressure regardless of the fluctuating demand or the varying upstream force. We cater WG Series- PRV, SD Series- Water PRV, Low Pressure PRV, Micro Pressure PRV and many more that downstream pressure. The Pressure Reducing Valves we manufacture are utilized in residential, commercial, institutional, and industrial applications. Our impressive range, of valves comes in various size range, dimension, standard and temperature resistance. It is suitable for a variety of applications where pressure is needed to be accurately and reliably controlled. These pressure reducing valves are made up stainless steel that is durable and reduces the pressure of the water or any other liquid form that goes through it. The valve protects the whole installation from problems due to excess pressure like noises in the pipes.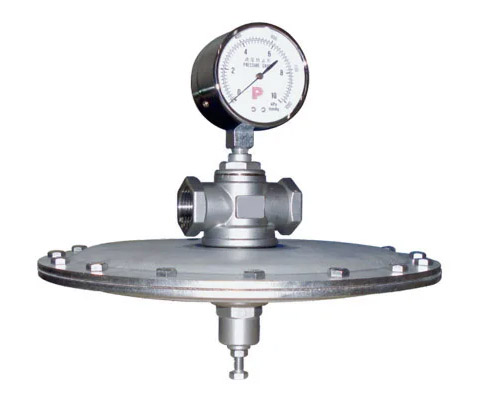 Air Pressure Reducing Valve
Most Leading Air Pressure Reducing Valves Manufacturer in Ahmedabad
We are eminent manufacturer and supplier of Air Pressure Reducing Valve that are available in varied sizes that can easily sustain air and steam temperature. Pressure regulation is vital for all media flowing in pipelines. Air Pressure reducing valves include to sustain air and reduce the flow when relieving valves to provide safe and efficient operating conditions as required. Pressure sensing valves react to changes in pressure and by means of an integral valve, provide pneumatic signaling or direct control over a process. The filters are used before pressure regulating valves to defend them from fluid borne debris and contamination that might affect their operation.
Steam Pressure Reducing Valve
Leading Steam Pressure Reducing Valves Manufacturer, Supplier in Gujarat, India
We are well-known manufacturer, supplier and exporter of 
Steam Pressure Reducing Valve
 that come in varied models for example water heater in a household and steam machines in an industry. Industrial plant that uses steam has a 
high-pressure steam
 for system work where pressure lowering station nicely designed and mounted in the industry or plant that takes into attention velocity, appropriate piping practices and safety. After selecting the correct 
pressure-reducing valve 
the next step in designing the complete reducing station is to pipe size for velocity. Mostly used in boilers to maintain the steam and when condensed, its volume dramatically reduces that results in a localized reduction in pressure. The pressure will drop to the required level where it will flow through pipes where the boiler generate steam in order to provide heat energy as required in the industry or where applicable.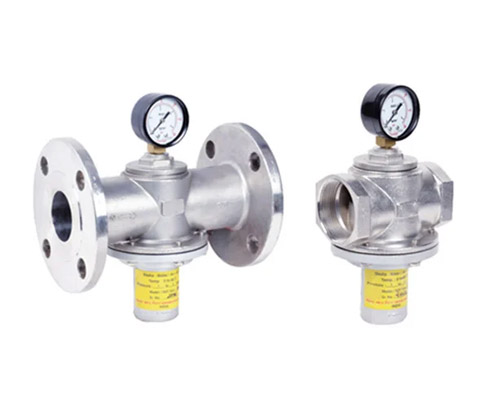 Water Pressure Reducing Valve
No.1 Water Pressure Reducing Valves Wholesaler, Manufacturer in Sydney, Australia
We manufacture Water Pressure Valve that is of good quality stainless steel used for high pressure water system to prevent corrosion and erosion under high temperatures. The valve operates under undulating temperatures and pressures of an air flow system. A water pressure regulator also known pressure-reducing valve (PRV) is a specialized plumbing valve that brings down the pressure to a safe level before the water reaches any plumbing fixtures inside the home. Pressure Reducing Valves lower the pressure of in rushing water, steam and fluid to a manageable and predetermined level usually at a constant level to make it safer.
Liquid Pressure Reducing Valve
We are a leading liquid manufacturer and supplier of liquid pressure reducing valve where liquids that include hydraulic fluid, caustic soda, sour gas, water and many others that controls the pressure of water going to a reservoir. An analog monitor output line is connected to the panel meter to display the exact pressure going to the reservoir. The Burling Valve BD series regulator can handle various gases, liquids and steam.
Pilot Operated Pressure Reducing Valve
Best Pilot Operated Pressure Reducing Valve in Manila, Philippines
We manufacture and supply Pilot-Operated Pressure decreasing Valve that consist crucial components of direct-operated units (plug and seat, diaphragm, spring) with the addition of a pilot which separates P2 and the diaphragm loading force (PL). The pilot calls for an external sense line related to the downstream piping. Measuring pressure farther downstream of the valves lets in for extra correct sensing of the genuine outlet strain situations because it movements the experience factor away from the flow turbulence generated by the plug and seat. For all purpose, the pilot can simply and efficiently be considered a second regulator, offering extra control to the main regulator, enhancing overall sensitivity and, ultimately, accuracy.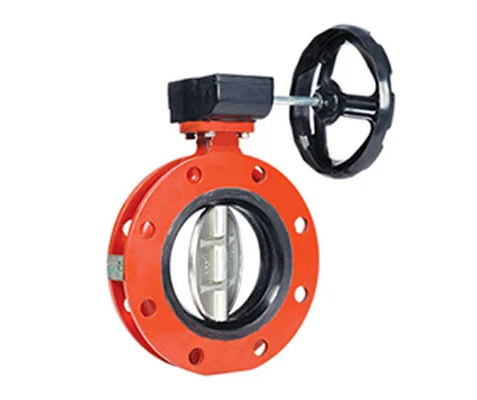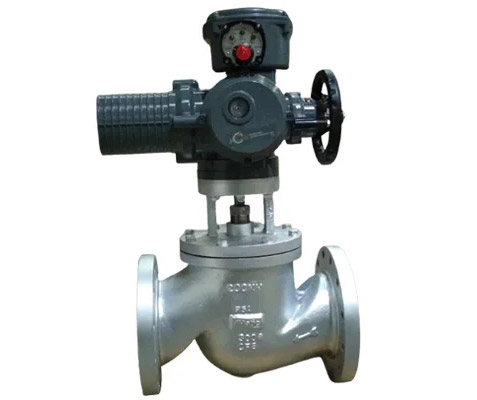 Back Pressure Reducing Valve
Leading Back Pressure Reducing Valves Distributors in indonesia
We are leading manufacturer of back pressure reducing valve that holds pressure on production vessels such as separators, treaters, and free water knockouts and releases upstream pressure when a designated set point is reached. A back pressure valve is a form of cotrol valve that holds pressure on manufacturing vessels such as separators, treaters, and free water knockouts and releases upstream pressure whilst a designated set point is reached. The Back Pressure Valve in oil and gas producers had to supervise their wells and adjust back pressure by hand to keep production running. These meant producers could more accurately control their pressure across a variety of flows using the regulator.
Upstream Pressure Control Valve
Famous Upstream Pressure Control Valve Manufacturer, Wholesaler in Algeria
Our Upstream Pressure Control Valve is designed to withstand the toughest environments, where the valve maintains a steady state of pressure downstream flow. Our pressure reducing valves are operated in controlling many kinds of fluids and gas. We use finest quality raw material and are widely admired for their easy installation feature, resistance to corrosion and high efficiency. We are supported through a hi-tech infrastructure that allows us to fabricate an exceptional adhering variety of merchandise in bulk potential and make a timely delivery of the consignments. Furthermore, we are also empowered with diligent experts who make efforts to observe the stern TQM policies and practices to supply products having zero defects. All our endeavors are meant to fulfill unique clients' requirements.
Downstream Pressure Control Valve
Best Downstream Pressure Reducing Control Valve Exporter in Singapore
Our Downstream Pressure Regulating Valve is a self contained and operated control device, which automatically reduce a higher inlet pressure to a steady lower downstream pressure regardless of changing flow rate and varying inlet pressure. It utilizes energy from the controlled system. The regulator operates on the simple principal where a force of liquid or water is exerted by the actuator spring that balances the upward force exerted by the controlled outlet pressure.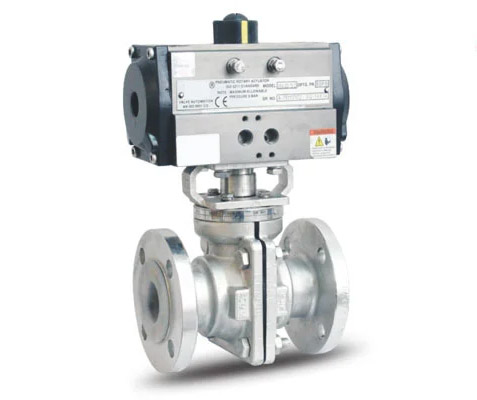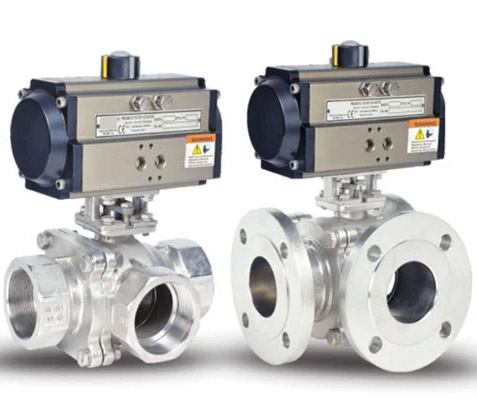 Self Actuated Pressure Control Valve
Self Actuated Pressure Control Valve Wholesaler, Exporter in Egypt
We are leading manufacturer and supplier of self actuated pressure control valves do not depend on any external signal for pressure control. We are main producer and provider of self actuated pressure control valves do not rely on any outside signal for pressure control. This sort of valves may be used to manipulate the stress at both upstream and downstream of the control valve. If the stress upstream to the valves is used to throttle the control valve, then the upstream stress is maintained at a precise set factor and any such valve is referred to as a backpressure control valve, because it keeps the backpressure imposed by the control valve.
If pressure at immediate downstream factor of the valve is used as a sign to throttle the control valve, then the downstream stress is maintained at a precise set factor and such valves are referred to as self actuated stress control valves.
Gas Pressure Regulating Valve
No.1 Gas Pressure Regulating Valve Manufacturre, Supplier & Exporter in Kenya, East Africa
We are leading manufacturer and supplier of gas supply systems where the gas pressure regulator takes over the task of controlled pressure reduction. Regardless of constantly converting flow quantities and enter pressures, the output pressure is maintained at a regular cost with the assist of gas pressure regulators. We hold the gas pressure regulator in the mains and independent through similarly disturbing influences such as inlet pressure and flow rate changes. These regulators are made from a chief regulator unit (containing the actuator and the primary valve) and the pilot (which includes stages – manage and auxiliary pressure stage). Additionally, a first-class filter is pre-switched to guard the pilot. Small gas pressure regulators and pressure reducers by us to assist customers preserve manage over outlet pressure, inlet pressure and differential pressure. In addition, they're smooth to operate, monitor and preserve, thereby ensuing in price financial savings for customers.
Pressure Regulating Valve
Best Pressure Regulating Valve Exporter
A pressure regulator is a valve that controls the pressure of a fluid or gas to a favored value. Regulators are used for gases and liquids, and may be an essential tool with a pressure setting, a restrictor and a sensor all in the one body, or encompass a separate pressure sensor, controller and flow valve. Our valves are used in screw, compressor system, pressure vessel, baby boilers, generator, etc.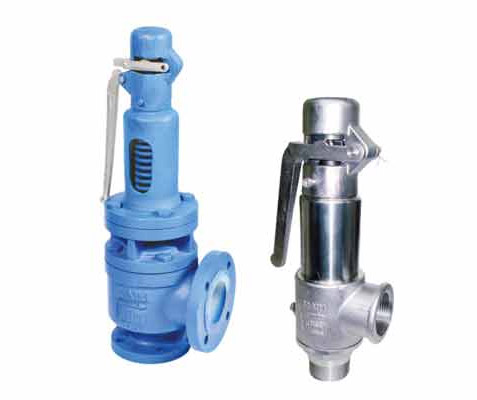 Leading supplier, stockiest, exporter, and manufacturer of Pressure Reducing Valves Manufacturers in India
We are leading Suppliers, stockiest, and Exporter and Manufacturers of Pressure Reducing Valves not only in India but also in countries like Philippines, Malaysia, Indonesia, Singapore, Australia, Egypt, Kenya, Tanzania, Zambia, DRC, South Africa, Nigeria, Algeria, Saudi Arabia, UAE, Oman and Bahrain. Our splendid variety of Pressure Reducing Valves is completely designed for chemical industries, metallic factories, petrochemical industry, fire safety systems, paper production industries, shipping/cargo industries, etc. These are designed and developed in accordance with the international quality standards. Pressure Reducing Valves that are precision engineered using the best quality raw material. We also customize Pressure Reducing Valves as per the requirements of the clients.